It's a new year and we're back with updates you've been waiting for and new features we know you'll love. EverTrue offers tools for every department to connect with more alumni and donors and increase giving. Get ready, it's going to be the best year yet!
Add a header to begin generating the table of contents
Efficiency on the go, with the all-new activity view for iOS!

When you're running from the airport, to the back seat of an Uber in order to get to a lunch meeting with a donor, quick access to the information you need is vital. The new activity view in the EverTrue iOS app is designed to do just that! By combining interactions, meetings and trips into one spot you can quickly access the information you need helping you be more efficient whenever and wherever you are. Download the app and get started!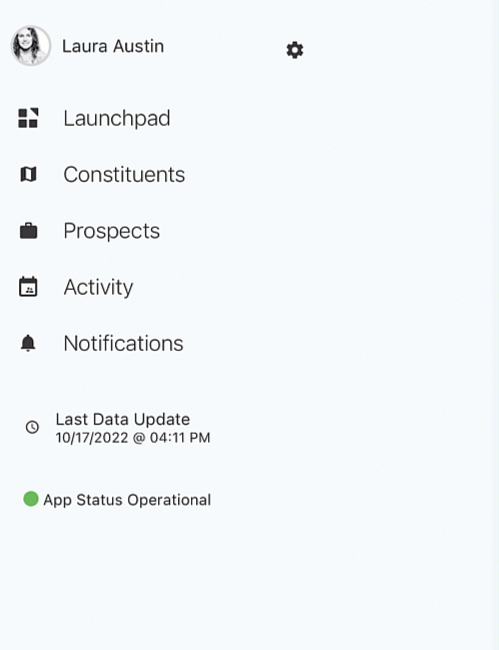 Interactions
Curious to know if anyone else has been in touch with someone you are headed into a meeting with? You can now easily move between your interactions and all interactions for your organization. And, after the meeting, you can quickly enter a new interaction by tapping the 'Add interaction' button right at the top of the screen.
Meetings
Where you've been, where you're going next week and who you've seen can become a blur after you've been on the road in different places. In the new meetings view you can easily move between all your meetings, past and present, to get the details you need to refresh your memory.
Trips
In the new trips view, you can review upcoming trips to help with outreach or meeting reminders. And, as you plan, you can see all the prospects for a trip, not just ones you've scheduled meetings with, making it easier to try and fill your calendar before you go.
Mapping
Out on the road and looking to fill extra time between meetings? In the new map view you can see the meetings you have scheduled for your trip alongside any unscheduled prospects, making it easier than ever to try and schedule last minute visits.
Last year you showed us that there are more than a million ways to reach your donors with ThankView, more than 3.8 million in fact! Check out these exciting new updates to get you started this year.
Last year—despite supply chain challenges, equipment obstacles and navigating a "new normal"—the production + quality assurance team helped you mail more than 4 million print pieces.
With new equipment, improvements in the presort process, and added quality checks, the production and QA team has created increased capacity and shorter wait times!  
Learn more about smarter direct mail!
Fundriver Balance – An update on the updates!
We are so excited to share updates to Balance with you. We are wrapping up our design phase and will start reaching out in the second half of 2023 to talk to your team. Want to know more about what is happening with the Balance rebuild? Check out these FAQs or check out recordings of our 2022 feedback sessions.
Speaking of reporting, with our new enhanced stewardship suite, we are making some changes to our donor report offerings in Balance. We will no longer be creating new custom donor reports in Balance; however, we will be offering a standard Fund Statement report (coming soon!) that can have a logo added or be printed on your organization's letterhead. Click here for more. (Existing custom donor reports will still be available and supported.)
Fundriver Impact – Maximize effectiveness
Do you ever get tired of making decisions? Who doesn't! Decision fatigue is real, not only in your day to day life, but in your work cycles as well. There are so many options for reporting to donors on the impact of their contributions, and so many decisions to make. Letter from the President or Advancement VP? How many pages should my report be? How in depth should my financial statements go? What do donors want to read about? What will truly express our gratitude for their generous contribution? So. Many. Decisions.
Impact is designed to help make these choices easier, by keeping them limited to the things that work-the tried and true methods for endowment report engagement. We worked with industry experts, designers, and fundraisers to build report templates you can just plug and play. Want to learn more about the 'why' behind Impact templates? Click here for details.
On March 1 we will have new support hours across all our products! We look forward to supporting you Monday-Friday between 8:00 am – 6:00 pm EST.