Back in September, we highlighted the start of the college football season and the fundraising opportunities that come along with the droves of alumni returning to campus. As we turn the calendar to March Madness fundraising, the college basketball postseason brings more chances to leverage alumni excitement. But this time you'll be on the road.
Conference championships are starting this weekend in cities like New York, Chicago, Las Vegas, Nashville and New Orleans. As your student-athletes pursue a spot in the NCAA tournament on the court, you'll pursue new conversations and gifts on the sidelines. Let's take a look at how to make the most of the madness.
DISCOVER THE CINDERELLAS: Find hidden donors
Just like everyone knows about Duke, Kentucky, North Carolina and other traditional powerhouses, your high-capacity donors are household names. (Well, in your office anyway. You get it.) But at least one Cinderella team puts its stamp on March Madness every year. How will you find your Cinderella donor?
Since your conference tournament has been on the calendar for months, a bunch of meetings with big time donors are likely already on your calendar. But what about smaller but potentially valuable donors just off your radar? Too often gift officers are focused on the top of the pyramid and high-capacity donors. That's how Cinderellas go unnoticed.
You're only as good as your scouting reports. And your scouting reports are only as good as your ability to accurately access your database. If you can't get at quality information, it's easy to overlook up-and-coming prospects at the leadership giving level or be totally unaware of folks who have relocated to the city you're visiting without your knowledge.
The better your info, the more likely you are to discover your own Cinderella of March Madness fundraising.
CONVERT THE FAST BREAK: Trip planning in minutes
Boss: The women made the tournament! We play in Jacksonville on Thursday.
You: Awesome!
Boss: I want you to see 15 prospects in those 48 hours.
You: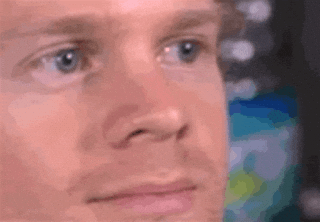 You've secured a spot in the tournament and just learned which city you're traveling to. That's when the, ahem, madness ensues. There are eight opening round locations. Four brand-new cities if you make the Sweet 16. Then the Final Four in Minneapolis (men) or Tampa bay (women) . You'll undoubtedly know about major prospects traveling to the games, but there's also the potential for a robust alumni base already living in the city you book last-minute travel to.
How can you keep track of all those moving parts without your head spinning completely off. Mobile tools that help you keep track of all your meetings, travel details and, of course, tip-off times. Having all this seamlessly integrated with donor profiles and database queries means you can easily organize your trip while you wait for your flight.  
How the University of North Carolina Connects with Prospects on the Road
GET A SPARK FROM THE SIXTH MAN: Don't ignore the bench
A lot of your focus is going to be on who's at the games. Those donors are obviously highly engaged and enormously passionate. But they're not the entirety of your fan base.
Giving is the byproduct of engagement. Let's not forget the thousands of others who can't be there in person but are equally excited about your team's success on the hardwood.
North Carolina has 1.2 MILLION likes on their men's basketball Facebook page. Maybe your page doesn't have quite as many commas, but the important thing is that the digital engagement you are receiving doesn't go unnoticed.
Every comment, like and click is an alumni or fan of the program interacting with your brand. What are you doing next? The post below has over 8,800 reactions, 218 comments and 2,286 shares. Who in that group has never given? Who are current donors? Assigned prospects? Lapsed donors? These are all questions that need to be answered while interest is at the highest it will be all season.
AFTER THE FINAL BUZZER: Looking forward to next year
Being a fan of the program doesn't necessarily translate into being a donor to the department. We've highlighted a few ways to bridge that gap here. Even incremental changes can have profound impacts on your donor count and total dollars raised. So, as we enter one of the most exciting months of the year don't forget to celebrate your student-athletes, reach out to donors and engage fans. And don't forget to soak up the moment. Tournament runs are a blast, after all.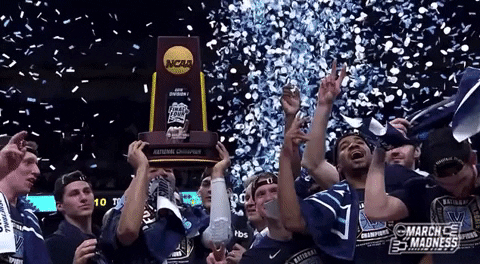 Interested in learning more about EverTrue+Athletics? More questions about March Madness fundraising? Let's chat.
253-334-7252